YOU ARE WELCOME HERE.
Students at Rocky are surrounded by a community helping them along the way. Whether they are in a good season of life or going through a tough time, middle school and high school students will discover what it means to create friendships that matter, what it looks like to know Jesus and love like him, and make a difference in their world around them. 
If you're a student, we are so excited for you to join us midweek or on Sundays. You are loved and you are welcome here, exactly as you are. 
MIDDLE SCHOOL AND HIGH SCHOOL
At Rocky Students we don't care about what religion you come from, what you look like, what crowd you hang with, or even how messed up your past is. In fact, all of us here at Rocky have messed up pasts.
What gives us hope is the fact that God has changed us and given us purpose. We want you to experience that change, that hope, and that purpose as well. Simply put, we want you to know that Rocky Students is a place for YOU.
High School and Middle School students both meet on Wednesdays. It's a time for you to have fun, connect with each other, and grow in your faith! 
Looking for other ways to get connected? Check out our other events going on by clicking the button below or following our Instagram!
SUMMER
HIGH SCHOOL CLUB
Mondays at 7:27 pm
Monday nights are just for high school students. It is a place to have fun, be with friends and learn about Jesus. Depending on the night it will either be a Barn Party at 10734 Airport Rd. Longmont or a Groups night here at the church. Either way you can expect a great time. It's a place where you can feel at home. Please check our Instagram for the most up to date information on where we are meeting.
SUMMER
MIDDLE SCHOOL CLUB
Wednesdays at 6:30 pm
Wednesday nights are designed specifically more middle school students. We play a lot of games. Explore who Jesus is and what it looks like to follow him. On alternating weeks you can expect crazy fun, worship and time in a small group of friends. It is a great place to connect and build lasting friendships. We meet here at the church every week.
SUNDAY STUDENTS
Sundays at 10:45 am
Sunday mornings are for high school and middle school students that are looking to take a step deeper. On Sunday mornings we explore what it looks like to follow Jesus. We talk about spiritual disciplines and really unpack what it looks like to impact the world for Jesus. You can expect a laid back environment, interactive teaching and specialty coffees served by our world class baristas.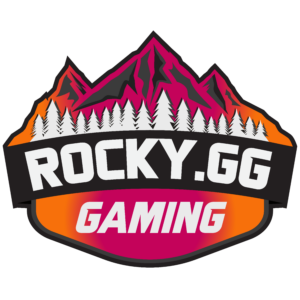 ROCKY.GG GAMING & ESPORTS
If you have any other questions, feel free to contact us!