Click the button below to find local support groups and assistance.
Freedom, provision, and wisdom found in Jesus.
When life hits and hurts happen, we want you to know that Rocky is here for you. We want to come alongside you and help you get the assistance and encouragement you need. God uses multiple avenues for support and healing when we suffer: Community, counseling, prayer, home visits, hospital visits, and much more. 
Healthy relationships are one of the primary ways God cares for His people. When we are fully known and loved by others, our hearts will be transformed, and life change will happen. When we participate in genuine community, we have the opportunity to encourage and be encouraged, meet one another's needs, and overcome sin in our lives.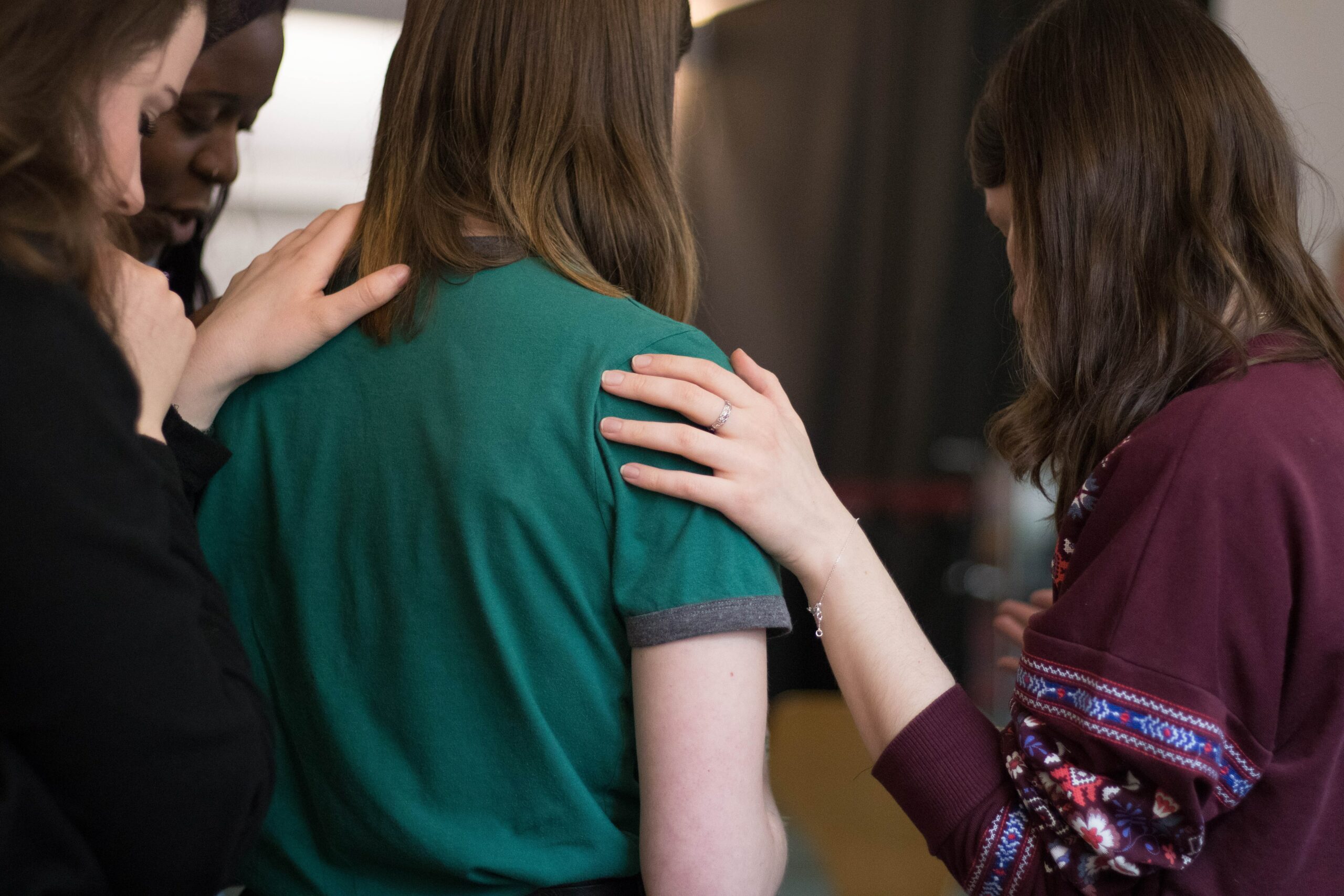 Prayer is one of the greatest gifts we've been given. We have the ability to communicate all our praises, cares, and concerns to God. He deeply desires to hear them. Rocky has a team of people who meet regularly and are committed to praying for you and your loved ones. We would love to pray for and with you. 

Don't try to go through separation or divorce alone. Connect with our DivorceCare group meeting at the Niwot campus on Thursday evenings. You'll find caring people who understand the issues you face and practical counsel for decision-making and managing stress.
Every single one of us has a hurt, hang-up or habit that we want to let go.
Join us as we work through Life's Healing Choices by John Baker and Rick Warren. These pastors use the beatitudes of Jesus to encourage us to make different, transformative choices as we navigate our hurts and turn towards wholeness. 

GriefShare is for everyone who is grieving the death of a loved one—whether you've experienced the loss of a spouse, parent, child, friend, sibling, or other significant relationship. Healing happens more readily when you find others who understand what you are going through. GriefShare meets on Thursday evenings at the Frederick campus.
COUNSEL
When it comes to mental health, we believe that it is wise to seek those who are trained and skilled. God has gifted and called certain individuals to advance His kingdom through this effort. We would love to provide you with options for counselors that have a Christian worldview.
When licensed counseling isn't the right option, Rocky is able to provide pastoral counseling. We also have opportunities for premarital and marriage counseling. 
Hospital & Home Visits
We hope that you first reach out to your closest community in times of hardship or need. It's those that are closest to us that know how to best support and encourage us. If you have not yet found that,  we would love to walk alongside you as you look for it.
Loss of Loved One
Losing a loved one is one of the hardest moments in life. We want to care for you and walk you through your grief. If you've experienced loss and would like to talk to someone, we would love to listen. If you are looking for a location to host a funeral or celebration of life, we can help coordinate a service at Rocky. 
Food & Financial assistance
If you cannot connect with your community of friends and need further financial or food assistance, we have emergency assistance available for you during your time of need. Please get in contact with us using the button below! 
If you have any other questions, feel free to contact us!