LIFE IS TOO DIFFICULT TO GO ALONE
Have you ever wanted to make a big church feel smaller? Have you been searching for belonging? Do you want to deepen your relationship with Jesus? Did you know that God designed us for community and to go through life together? 
We want to help you find that type of community.
We launch groups three times a year (Winter, Spring, and Fall) and provide a clear path of connection and spiritual growth. Are you ready to find your community? It's really simple.
Get connected & grow together
When you join a group, the path starts with groups coming together at a Launch event. Then your group will meet for 10-weeks and engage in authentic community and spiritual growth. At the end of the 10-weeks, all of the groups come back together to celebrate what God has been up to during this season. Following the celebration, nearly every group continues on to the next step or another study.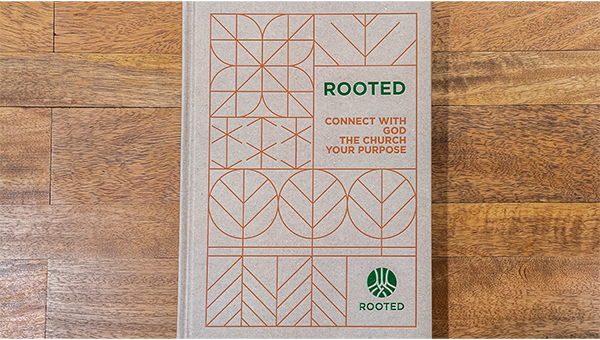 Your path to community and connection begins here! Unlike most typical small groups, ROOTED is structured to include several experiences that will deepen your connection with God, his church, and your purpose.  
Through ROOTED, you will explore the essential rhythms of our faith in a fresh way. Over 1,300 people have experienced ROOTED at Rocky and hundreds of thousands have worldwide. Simply put, ROOTED changes lives. You don't want to miss this!
Our thoughts are powerful. And what we tell ourselves about God profoundly affects how we live every day.  We want to make sure that our thoughts about God actually match up with the God Jesus knew. 
Step 2 of the Pathway works through The Good and Beautiful God by James Bryan Smith.  This 10-week study confronts any false narratives you may have about God and helps you KNOW Jesus intimately.  Each week you'll incorporate spiritual practices such as lectio divina and slowing down to help you deepen your walk with Jesus.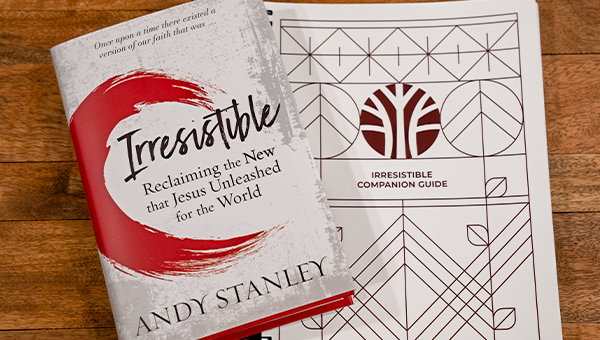 Step 3 of the Pathway works through the provocative bestseller Irresistible by Andy Stanley.  This book will definitely stretch your view of scripture and will awaken the thoughtful reader out of complacency. As followers of Jesus, we want to connect and engage with our culture in such a compelling way that others are intrigued by our faith and seek to truly understand who Jesus is.
Throughout the study, you will read through Hebrews, discover what makes your faith irresistible, and commit to LOVING LIKE HIM in every area of your life.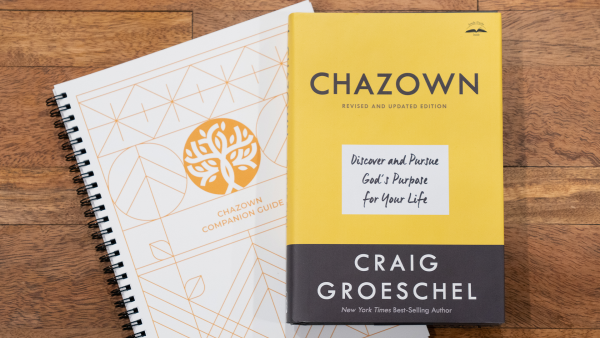 Chazown is Step 4 of our Groups Pathway. Throughout Step 4, you will discover and pursue God's purpose for your life. This study focuses on living with passion as you take steps toward the important work God has for you.
Each week you will be reading through Chazown by Craig Groeschel and the Gospel of Mark in order to LIVE on mission with your whole life. Chazown takes you on a journey with Jesus to discover your calling as a follower of Jesus, your unique contribution to his mission, and what discipleship is all about.
join others who have experienced growth
Rooted blessed me with a community I didn't even know I was missing. I learned more about Jesus than ever before at a level and understanding that I relate to.
Step 2 was life-changing for me. It gave me a totally new perspective on my salvation.
Irresistible helped me to clearly describe the essence of my faith during a deep discussion with a Muslim friend.
LET'S GO TOGETHER: SUMMER GROUP OPPORTUNITY
We are passionate about helping others pursue Jesus and find connection at Rocky. Come join us for a 5-week devotional journey through Romans led by Rocky Groups staff on Sunday mornings at the Niwot campus.
We want to get to know you!
additional groups resources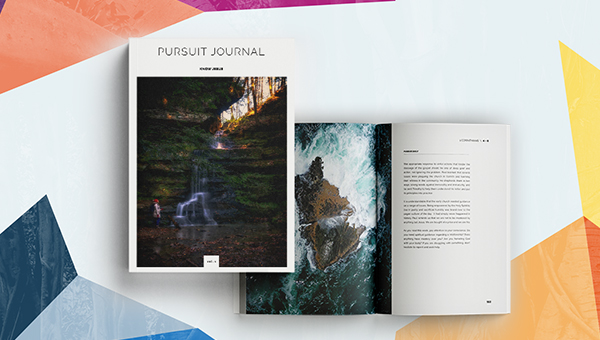 One of our values at Rocky is to daily pursue a relationship with Jesus because we believe Jesus changes everything. We understand that sometimes it can feel difficult or maybe you've never done it before and don't know how to start. We've created a resource for just that and we call it the Pursuit Journal.
This journal will give you scripture reading, questions to answer, and rhythms to practice 5 days out of each week. If you're interested in doing the Pursuit Journal with a group, contact our groups team! You can pick up a copy for $10 at either of our campuses or if you're not local you can have a copy shipped to you for $14 here!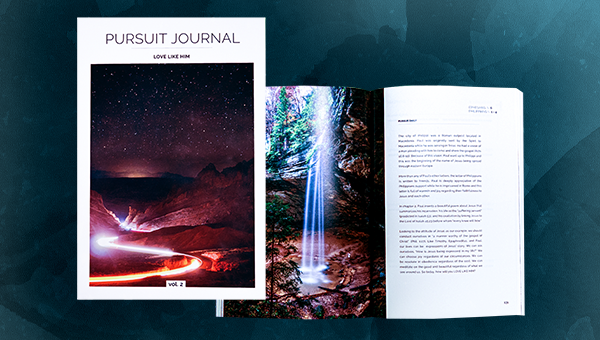 Ready to continue diving deeper in your relationship with Jesus? Our newest Pursuit Journal will help guide you in loving like Jesus did. 
This journal will give you scripture reading, questions to answer, and rhythms to practice 5 days out of each week. If you're interested in doing the Pursuit Journal with a group, contact our groups team! You can pick up a copy for $10 at either of our campuses or if you're not local you can have a copy shipped to you for $14 here!
This is a discussion guide for you to use with your family, friends, small group or extended family at home or online. The questions are the same from week to week, but the application will be different. We encourage you to print this page off here and take notes while you are listening to the message.
RightNow Media is a streaming library of more than 20,000 Bible studies available to you at no cost.
To join RightNow Media, Text ROCKYMCC to 49775 or click here!
HAVE QUESTIONS? CHECK OUT OUR FAQ!
I can't attend the Launch. How do I get my materials?
If you won't be attending the Launch, please pick up your book at the front desk during office hours at the Niwot campus (Monday through Thursday, 9 am to 4 pm) or on Sundays before or after services at either campus. A volunteer at the NEW GUEST Table will be able to help you.
Is there childcare for groups?
Generally, no. However, we always offer Rooted on Sunday mornings and children can participate in RockyKids programming during their Sunday group time.
How large are groups typically?
The size of our groups are generally around 5 to 15 people.  
Do you offer online groups?
We do offer online groups when there is a demand. Please contact us and let us know you are interested.
Do you offer men's/women's or life stage groups?
Yes, when we have facilitators that offer to lead a men's/women's group, or specific life-stage group. We launch them at the same time that we launch our other groups. If you would like a specific group type, would you consider facilitating?  We highly value our facilitators and would coach you every step of the way.
Why does it cost money?
The registration fee covers the cost of the book and (for Steps 2, 3, & 4) companion guide.  Rocky covers the costs associated with meals or dessert at the Launch and Celebration.
What options are available for payment? Can I pay with cash or check?
Credit/debit card, cash or check is accepted. However credit/debit card is the only option to choose on the registration page without help from the Groups Team. If you prefer to pay with cash or check please call the church at 303-652-9111 or email groups@rocky.church for help registering and paying.
When/where does my group meet?
Most newly launched groups meet at either the Niwot campus or the Frederick campus.  Your facilitator will contact you about the date and room location of your first group meeting after the Launch.
If I have already completed Rooted, how else can I get connected?
If you completed Rooted over a year ago, we recommend that you register for Rooted again.  Rooted really is the BEST way to get connected at Rocky and 90% of our groups continue on to the next step.  However, we also often have open Step 2 and Step 3 groups and advertise these open groups when available on the JOIN A GROUP page.
Do Groups continue from one step to the next?
Generally, yes. In fact, 90% of our groups continue on! After Rooted, we allow our groups a great deal of flexibility.  Some groups intersperse our Steps with other studies of interest. We have created Pursuit Journals that can be adapted for group study and we've designed a Sermon Discussion Guide PDF that can be used by groups to work through Rocky's sermon series. We also offer our groups access to RightNow Media.
If you have any other questions, feel free to contact us!